The Golden Balangay Foundation
The Golden Balangay Awards was co-founded by Ronnie Dela Gana of IKUBO Media and Jovito Favila of Awards Online Canada. After years of planning, the Golden Balangay Awards was launched and nomination was opened on March 2017. The premier awards night was co-produced by IKUBO Media and Awards Online Canada. This occurred in 2017 as Canada marked the sesquicentennial of the Canadian Confederation, also known as Canada 150. A timely celebration of the success and contributions of the Filipino community to Canadian society. On its fourth year and finding the right people to continue the mission and vision of the awards, the Golden Balangay Foundation, a non-profit organization, was founded. Having the best-of-the-best in the Filipino community at its helm, the GBA Awards program will be produced by the foundation moving forward.
Technical Advisory Committee
The Technical Advisory Committee (TAC) comprised of respected individuals representing various reputable organizations, various industries and community leaders. These group of individuals were tasked to define the initial set of categories and judging criteria. At the completion of this endeavour, they are released of their duties and are all entitled for nomination. As nominees, they have the option to waive or reject any submitted nomination with their names.
Businessman | CEO, Bodybliss Orthopedic Systems
Award-winning Film Maker Associate Professor, York University
President, Philippine Press Club of Ontario
Trustee, Toronto Catholic District School Board
Director, Philippine Chamber of Commerce Ontario
Civic & Community Leader Curator, Global Shaper
Toronto-based Artist, Educator, and Youth Leader
Professional Singer CEO/Founder, JDL School of Performing Arts
President, Philippine Chamber of Commerce Ontario
RBC Top 25 Immigrant Senior Coordinator, Thorncliffe Community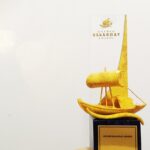 Student Leader, Toronto Catholic District School Board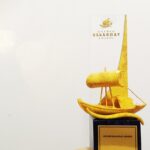 Student Leader, Toronto Catholic District School Board