2019 Golden Balangay Winners
Educational Excellence Award (Post-Secondary)
GERLINO DOMINIC (EARL) F. TAMAYO (ON)
Earl is an individual who has showcased outstanding academic achievements and honorable service to the Filipino community of Ottawa. He was admitted into the University with an admission scholarship. He was able to maintain his scholarship until he graduated this year as Summa Cum Laude from his program of Bachelors in Science with Honors in Biomedical Science of University of Ottawa. During his third year in 2018, he was awarded the Undergraduate Research Opportunity Program (UROP), a competitive scholarship awarded to individuals identified by the program as potential contributors to academic research in their field of study. Earl, along with other highly capable individuals has founded the club, Filipino Students Association of University of Ottawa club (FilSAuO) in 2017.He has provided the members with opportunities to participate in Filipino community activities, as well as representing the club in Filipino community events in Ottawa to network and encourage youth participation in the community.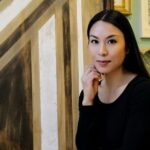 Educator of the Year Award
Aside from being an assistant professor at Ryerson University's Sociology Department, Conely is also a dancer and a poet. She holds a doctoral degree in Gender, Feminist and Women's Studies at York University and International Research Fellow of the Center for Women's Studies at the University of the Philippines Diliman. She received her Master's of Arts in Sociology and Equity Studies in Education, and Women and Gender Studies at the Ontario Institute for Studies in Education at the University of Toronto. She received her Honours Bachelor of Arts in Women's Studies and English Language and Literature at Queen's University. Dr. de Leon has taught in the fields of Sociology, Equity Studies, and Gender, Sexuality, and Women's Studies. She is passionate about cultivating collaborative environments where students take on active and critically engaged roles in their own teaching and learning. Both her teaching and research have been shaped by over a decade of social justice work with grassroots migrant organizations.
IKUBO MEDIA Young Leader of the Year Award
Lhori has taken on a number of leadership positions at university, in the Filipino community, and the greater Ottawa community. While in university, she was hired as the Junior Policy Analyst to work on the legalization and regulation of cannabis in Canada, where she worked for nearly two years while she pursued her undergraduate degree. Additionally, she was selected to study at the prestigious Sciences Po Paris focused on the construction of public policy and the European Union. Before graduating she began working full time on Parliament Hill as a researcher for the Liberal Research Bureau. She was selected as one of 14 young Canadian political leaders to travel to Israel in December 2018 on a highly competitive program with the Centre of Israeli and Jewish Affairs. Lhori has been involved with the Rotary International since 2008 and in 2018 she was selected as the first university aged Rotaractor to Co-Chair the 69th annual national Adventures in Citizenship program for more than 200 high school student leaders who are selected to travel to Ottawa and learn about their government and citizenship. She was also selected by her peers to receive the Russ Hammond Rotaractor of the Year award for exceptional service, leadership, and commitment to others. She is currently a Board Member of the Philippine Centre of Canada where she established a Young Filipino Professional Network which connects young Filipinos in the capital with one another for professional development, resource sharing, and support.
WFG Young Entrepreneur of the Year Award
Dominic Panganiban is a Canadian YouTuber and animator more known by his nickname and YouTube channel Domics. Dominic originally drew online comics, hence his screen name "Domics", a combination of "Dominic" and "comics." The channel generally posts videos Domics animates in which he tells a story about his life, an aspect of it, or his thoughts. This channel has over 800 million views and 6.9 million subscribers, ranking him in the 658th place for most subscribed. His videos have been featured on multiple websites, including NewNowNext, the Malay Mail Online, and CBS News' website.
Entrepreneur of the Year Award
JAMIE "JAYTEE" BALMORES (AB)
Jamie "JayTee" Balmores founded JayTee's food truck in 2015 and is recognized as the most popular food truck in Edmonton and is the only food truck listed in Canada's Top Restaurants. He was a nurse by profession at the University of Alberta Hospital. Nurses and hospital staff frequented his food truck in that area and eventually gained hundreds of Filipinos and Canadians clients. His truck carries specialty foods like Taho, Batangas Lomi, Karioka, Halo-halo and more. Among his other recognitions include Best of Edmonton Local Hero Award (2018), Vue Weekly Readers Choice Award Entrepreneur of the Year (2016 & 2017), and 2019 Hiyas Award for Most Outstanding Filipino Excellence in Business and Most Outstanding Filipino for Community Service and Charity Work. Jaytee is regular on Global TV Edmonton and CityTV. He has been featured in ABS CBN Balitang Amerika for his charitable work. Jaytee is also a product ambassador to brand name companies, dental clinics, groceries, freight forwarding businesses, skin care, car dealership and more.
Excecutive of the Year Award
Michael has worked in the financial services industry for over 19 years. He has worked at large firms such as Citibank, Sun Life Financial, CIBC Woodgundy, Manulife Investments and now Sun Life Global Investments. He worked for 6 years as a financial advisor and was part of a team that managed over $250Million of client assets. He wanted to help more people and decided to move away from the advisory role into a more corporate sales position. In his first year at Manulife Investments he was part of the team that launched the most successful product launch in Canadian history and sold over $1Billion. He helped lead his team to top sales multiple times for segregated funds with $400Million. At that time this was the largest year in sales in company history. At the age of 29 he became the youngest and first visible minority to hold a District Vice President title for the largest investment firm in Canada. The following year he mentored the younger generation of which many of his mentees are now presidents of successful firms. He won the prestigious Emerald Award for top leadership sales and percentage growth in 2013 and 2014. In 2016 was recruited for a top firm as a Director for Western Canada. A year later he won top sales for Sun Life Global Investments. He has sat on advisory councils for 2 of the largest firms in Canada. He championed Filipino leadership in business and became the first Chairman for the Filipino Chamber of Commerce Alberta in 2019.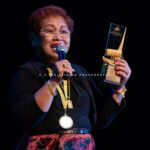 Business Excellence Award
ELLWOOD DAYCARE (AB) - Aurelio and Virginia Sumalinog
In 2004, they were working full-time, Aurelio was a repair maintenance staff of washing machines at K-Bro while Virginia was a teacher, at the same time taking care of two daycare locations – St. Albert and downtown Edmonton. Not for long, the daycare businesses flourished and required a much larger facility. The couple sold their first two daycares, gave up their full-time jobs, and funds from the sale was used to open Ellwood Daycare. It is now the biggest Filipino-owned daycare in Edmonton. The new facility houses 115 children with 25 staff and will be expanding next year. In order to achieve every parents' expectations, Ellwood Daycare hires industry consultants annually for staff and owners to be updated with the current legislation or regulations on childcare and daycare services. Staff are continuously monitored and trained. No wonder why this daycare received full accreditation from the government one year after they opened the business. Aurelio and Virginia give back to the community by volunteering their time and skills to various Filipino associations in Edmonton. One of which is the Philippine Business Society of Edmonton where Virginia is a Board of Director – Secretary. The couple are active members of the VISMIN Association playing a major role in the success of Sinulog Festival in Edmonton.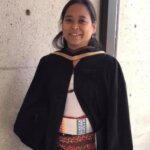 Manggagawang Pilipino of the Year Award
Originally from Baguio City, Philippines, Rhose Harris-Galia has been a nurse in Iqaluit for about 20 years. She moved to Canada as a live-in caregiver in 1999 working as a nanny in Edmonton before she headed east on a new employment offer. She thought it was in Banff, a picturesque resort town, only realizing later she had misheard her contact person on the phone. The new job was in Baffin Island. In December 2002 she started working as a casual employee at what is now known as Qiqiktani General Hospital. Rhose worked several jobs in addition to her job at the Hospital, including the Children's Group Home, as a customer service agent/supervisor for First Air, even as a security guard at the airport. Her various occupations kept her in touch with different aspects of Iqaluit community and introduced her to many of the city's residents. She decided to go full time at the hospital in 2006. Her story of endurance prompted CBC to publish it and be the inspiration for a CIC (Canadian Immigration and Citizenship) video released in time for this year's National Nursing Week observance.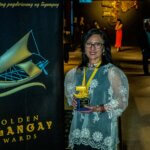 Excellence Award in Arts and Culture
CONSTANTINO and IDA LUCILA (AB)
Constantino and Ida Lucila has contributed to the arts and culture, notably for bringing Filipino arts and culture on stage, and for bringing theatre through performances in Edmonton and abroad. From the Philippines, their love for cultural theatre began from their experiences. Constantino known as "Jojo" was a cultural dancer and choreographer, while Ida, his wife, was the principal ballet dancer for Ballet Philippines. Jojo was discovered as a promising choreographer and landed a teaching job at Dance Unlimited in Edmonton. Ida was hired as Shumka's Ballet Mistress. During their spare hours, they volunteer in different organizations like the Karilagan and the Barangay Dance Troupe where children, youth and adult received top-notch dance training from Jojo and Ida. They formed a company called "The Chameleon Dance Edmonton" provided training for promising young talents; they represented Canada at the Aberdeen International Youth Festival in Scotland in 2007. In 2010 they established the Philippine Arts Festival in Edmonton. Jojo Lucila received the 2010 Diversity Award by the City of Edmonton; in 2016 the Hiyas Award from the Karilagan Dance Troupe; in 2011, was the choreographer for the 1st (2014) and 2nd (2015) Annual Filipino Canadian Gala at the Edmonton Expo Centre. Ida Lucila received the Edmonton Trust Artist Fund by the City of Edmonton; in 2017 the Hiyas Award from the Karilagan Dance Troupe. Ida is a Board of Director of the City of Edmonton's Arts Council Committee.
Excellence Award in Sports and Fitness
The Winnipeg Sikaran Arnis Academy (WSAA) is a martial arts school founded by Kelly Legaspi and husband Redentor Igne in 2004. It promotes two of the Filipino Martial Arts – sikaran (foot-fighting) and arnis (stick-fighting). The academy continues to empower the youth and keeping them rooted in the Filipino/Asian culture through the 4 pillars of their teachings; honor, excellence, respect and discipline. They showcase martial arts in various events and festivities such as Folklorama, Asian Heritage, Manitoba Filipino Street Festival and Dalagita. It is the first Filipino martial arts group from Manitoba to be invited and included at the world's largest and most prestigious outdoor event, The Calgary Stampede Parade in 2016 and 2017, and again invited for 2020. Recently, 3 of their students took pride and honor in representing our country as members of Team Canada and competed at the 2018 WKC World Karate Championships in Dublin, Ireland. They came home victoriously winning 2 World Bronze medals, 1 World Silver medal, and ranked as the 5th best fighter in the World.
Excellence Award in Media
LISA VALENCIA-SVENSSON (ON)
Lisa Valencia-Svensson is an Emmy award-winning documentary producer based in Toronto. She co-produced Always in Season, which won the Special Jury Award for Moral Urgency at Sundance 2019. She produced PJ Raval's Call Her Ganda, and co-produced Always in Season, which made its debut at the 2019 Sundance Film Festival U.S. Documentary Competition. Lisa also produced her first full-length documentary Herman's House back in 2012, which won an Emmy for Outstanding Arts & Culture Programming. Her other documentary, Migrant Dreams won the Canadian Hillman Prize and was a Top 10 Audience Favorite. Other credits include The World Before Her and Laila at the Bridge.
Excellence Award in Music and Entertainment
Fernando Dalayoan is a Filipino-Canadian filmmaker, writer and performer and educator living in Winnipeg. Several of his short film touches on the theme on Asian diaspora, particularly the Filipino-Canadian experience. Dalayoan's short films have been screened in Canada and internationally. Young Ligaw, which is Dalayoan`s second film to be awarded the National Film Board of Canada Financial Assistance Program, was officially selected at the 12th DC Asian Pacific American Film Festival, 8th Chicago Filipino American Film Festival and International Festival of Films on Art (FIFA) in Montreal. Dalayoan's documentary, Manila Road, ranked as one of the top three short documentaries in the Winnipeg Real to Reel Film Festival (2013). His short film "Hearing Diversity" was one of the winners in the ACTRA National Diversity Short Film Competition 2015. His current short film is called "Caring for Lola" (2019) and is running in several selected film festivals nationally and internationally.
Kababayans in Winnipeg and throughout Manitoba look up to 'Tito' Rod Cantiveros as one of the pillars of the Filipino community for his role as publisher of The Filipino Journal, considered the main source of news for and about the kababayan community. Since he and his wife Linda arrived in 1974, they busied themselves in community work, starting with the Folklorama and with other Filipino organizations. He continues to be active in the community while overseeing the operations of the Filipino Journal and the Cantiveros Family Food Ltd. In recent years, he was among the recipients of the Queen Elizabeth II Diamond Jubilee Medal which is awarded by the Governor-General of Canada to those who have made outstanding and exemplary contributions to their communities or to Canada as a whole. In June, Tito Rod was recognized in the first National Filipino Canadian Heritage Event for his contributions to the community. Currently he is working on 5 Children's Books and some short stories and poems. A selection of his many achievements through the years are as follows: (1) Founder of the following – UST Alumni Association of Manitoba, Quezon Province Assn. of Manitoba, Filcan Folkarts Council, Manitoba Council of the Canadian Filipino Associations Inc., Barangay Filipino Organization of Manitoba; (2) Creative pursuits – Vernacular Writer for Liwayway and Komiks Magazine, Photo-one Man Show – UST, Member- Winnipeg Film Group, Member – Manitoba Association of Playwright, Presented 5 Plays at the Winnipeg International Fringe Theatre Festival, and, Short Story Anthology – "Waters" with other Canadian Writers.
Most Influencial Community Organization of the Year
SURREY PHILIPPINE INDEPENDENCE DAY SOCIETY (BC)
SPIDS is an organization of mostly Filipino-Canadians who are residents of Surrey and nearby cities and founded in 2008. The Society organizes the yearly celebration of Philippine Independence Day in the City of Surrey and next June will be their 12th year of organizing this free event. Through the years, SPIDS do without usual community organizations' dinners and dances, fundraising projects, pageantry, and extravagant galas; and based their activities mostly on community service, philanthropic ways, and volunteerism. In 2018, when their leader Narima Dela Cruz was approached by their local MP to support Motion M155 to declare June as Filipino Heritage Month in Canada, SPIDS never wasted a day. For 2 weeks given time that cold January, they went to various places in Metro Vancouver to manually solicit signatures – as there was no online petition. On the 14th day, they sent 854 petition signatures to Ottawa which strengthen support for Motion M155. MP Salma Zahid recognized on her Opening Debate Speech that hundreds of signatures came from Surrey. When Motion M155 was voted on unanimously at the House of Commons and June as Filipino Heritage Month declared, the entire Filipino Community all over Canada celebrated – and SPIDS on its humble beginning and simple demeanor, takes pride for their significant contribution – together with many others all over Canada – to making this community's dream to be recognized and appreciated – a reality for all of us.
World Vision Community Service Award
As a Canadian born Filipino, Michael has found his way back to his heritage through his contribution to the community as a leader, philanthropist, mentor and motivational speaker. Since 2014 Michael has been the benefactor of the Michael and Vivienne Siervo Scholarship fund for immigrant youths. In 2016 he was featured on the cover of FCM Magazine as one of the top business leaders in the community. Michael is known in the community as a philanthropist as he has sponsored many cultural and entertainment events in the Filipino community including being the founding Diamond Executive Sponsor for the annual Spotlight Couronne International Fashion Show, which selects charities such as Cancer Society and Anti-Bullying. At the age of 29, Michael became the first and youngest District Vice President for one of the largest Wealth Management firms in Canada. He mentored countless members of the younger generation to follow his footsteps. He has volunteered and organized teams for Habitat for Humanity & Calgary Food Bank. He helped raise funds and was the key funder for the Bread Beyond Borders feeding in the Philippines in 2017 and in 2019 helped raise awareness and community collaboration across the country for the first Filipino Bobsled Team . Michael sponsored and hosted the 2018 Beat It concert which raised awareness for Kids Cancer. In 2018 the True Beauty Foundation awarded Michael the Community Spirit Award for Community Change. In 2019, Michael was the keynote speaker for Pinoy on Parliament in Ottawa and was recently selected by Lloyd Luna as speaker for the 2019 Generational Leadership Summit which features 40 leaders across the world.
GBA Pinoy of the Year Award
Narima Dela Cruz is the long-time President and Founder of Surrey Philippine Independence Day Society (SPIDS), the organization of Filipinos in Surrey, BC. Narima is the first Filipino in BC, and the first Filipino woman in Canada to become recipient of the Top 25 Canadian Immigrants Award in 2012. Most recently, she was also named Filipino Champion of the Year (2019) by The Filipino Champions in Canada, an organization based in Calgary. In 2018 and 2017, respectively, she was honored with a Community Champion finalist selection to the Women of Distinction Awards by YWCA Vancouver, and a Canada 150 Community Medal Award for Excellence in Volunteerism. She is also a recipient of Realtors Care Award of the 11,000 membership of the Real Estate Board of Greater Vancouver. These are only 5 of the long list of recognition she received from both the Filipino community and the mainstream, a testament to her quality years of service to the community at large. She has motivated and inspired members of the community to give back as she does, as evident in the years of having groups participate in programs and projects of these organizations. She has not only become the face of a Filipino to the community at large, but she has also moved and engaged fellow Filipinos in volunteerism and community service.
GBA Lifetime Achievement Award
Flor Marcelino is a mother of five (5) adult children and grandmother to six (6) grandsons. She was a candidate M.A. in Communications Research at the University of the Philippines' Institute of Mass Communications in 1979. In addition to her political pursuits, she was also a small business owner. For 11 years, she was an editor of The Philippine Times, a community newspaper in Winnipeg. She also worked as support staff at Red River College for 17 years before she was elected to the Legislature.
In 2007, Flor became the first woman of colour ever elected to the Manitoba Legislative Assembly and the first female of Philippine descent to be elected to a Canadian legislature. She was re-elected MLA for Logan in 2011 and in 2016. From 2009 to 2016 served as Minister for Culture, Heritage, and Tourism, and then Minister for Multiculturalism and Literacy. The first person of ethnic background to be given a cabinet position in the history of the Manitoba Legislature. She also served as Interim Leader of Her Majesty's Loyal Opposition from May 2016 to September 2017.
Flor Marcelino was one of the five (5) recipients of the 2013 Enverga Forever Global Award given by the Manuel S. Enverga University Foundation Alumni Association Inc. She was a recipient of the 2013 National Ethnic Press and Media Council (NEPMCC) Award for Distinguished Services in Humanities, Public Service and the Arts, in ceremonies officiated by the Hon. David C. Onley, Lt. Governor of the Province of Ontario, and Thomas Saras, NEPMCC president and CEO, in Toronto. In 2017, Flor was one of three (3) recipients of the Trailblazers' Award given by MB Pinay's Inc. Flor was also in the Canadian Immigrant Magazine's RBC Top 25 Canadian Immigrants of 2017. In 2018, Flor was recognized in a ceremony at the Manitoba Legislature as one of the 18 Female Trailblazers of the first 100 years from 1916 to 2016. She was also recognized as an outstanding member of the Honour Society of the Lambda Sigma (Lucena City, Philippines).
She is a dedicated community leader and has served on the Premier's Economic Advisory Council. Flor has been involved with Project Peacemakers, St. Stephen's-Broadway Foundation, the Broadway Disciples United Church and its international affiliate, the Global Ministries Board as well as various local community organizations. Flor and husband, Orli, moved to Winnipeg, Manitoba in 1982 and have called Manitoba home ever since.
GBA Lifetime Achievement Award
The Honourable Dr. Rey D. Pagtakhan has had half-a-century of remarkable collective accomplishments and achievements in medicine, politics, and community advocacy – all in the service fellow citizens. He has contributed to making Canada a better nation and do us proud as Filipino Canadians.
As a physician, a politician and a community advocate, he is dubbed as an "Achiever with a Heart". In 1961, he graduated at the University of the Philippines (UP) College of Medicine. He also went to the Washington University School of Medicine-St. Louis Children's Hospital and the University of Manitoba Faculty of Graduate Studies and Research. He became a Professor of Pediatrics and Child Health, University of Manitoba and a Lung Specialist and Director of Cystic Fibrosis Center, Children's Hospital. He authored several articles in medical journals and chapters in textbooks. He widely lectured in Canada, Australia, Europe, Latin America, Philippines and USA. Dr. Pagtakhan is a visiting Professor of Pediatrics, University of Arizona College of Medicine and also a Founding Director, Global College at the University of Winnipeg.
Dr. Pagtakhan is the first Filipino Canadian public school trustee in Manitoba. He is the first Filipino Canadian Member of Parliament and Cabinet Minister. He was the Parliamentary Secretary to Prime Minister Jean Chretien. He became the Head of Canadian Delegation to UN General Assembly Conference on Small Arms. Dr. Rey was featured in several books, medical journal, magazines and newspapers.
Dr. Pagtakhan is the recipient of several awards, citations, honours, and medals which includes Queen's Privy Council for Canada; Order of Manitoba; Honorary Doctor of Laws and Doctor of Science; Queen Elizabeth II Silver, Golden, and Diamond Jubilee Medals; Philippine Presidential Citation; Manila Medical Society 1962 First Prize Research Award; St. Louis and Missouri Heart Associations Joint Research Fellowship Award; Canadian Society for Clinical Investigation Travelling Fellowship Award; Most Distinguished Alumnus, University of the Philippines Medical Alumni Society; UP College of Medicine Centennial Award for Community Service; the Poet Laureate of Winnipeg Harvest and several other community awards.
He is presently a Member of the Advisory Council, Immigration Partnership Winnipeg; Board Member, St. Paul's College Foundation at the University of Manitoba; community volunteer and still an advocate.